Once Upon a Time…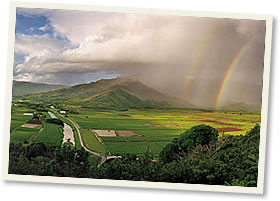 …a little girl lived in a taro patch on an emerald isle in the middle of the sea.  Her house was made of wood and stained glass, and there were two white swans in a pond outside her window.  She picked papayas for breakfast, wore flip-flops to school (shoes were optional), chased rainbows at recess, and watched the sun set over Bali Hai.  Sound like a fairy tale?  It isn't. Shelah Abubo of Jean & Abbott Properties was born and raised on Kauai. She lives the magic everyday—and she wants you to experience it too.
"I know that what we do touches people's lives – bringing friends and families together for an Island vacation they will never forget – filled with laughter, love and treasured memories! " – Shelah Abubo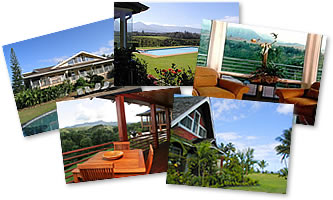 Our Mission…
Our mission is simple, to make every guest feel at home in paradise.  Jean & Abbott provides professional assistance and local expertise to help you choose the best vacation rental property for your family or group.   Need a surf instructor, a caterer, massage, or tips on the best Kauai activities? Jean & Abbott knows Kauai.  No matter if this is your first or 40th visit to the Island , Jean & Abbott offers concierge services so that  you will have a personal guide to the magic of the Garden Island.
Kauai's Top Rated Vacation Rentals
Guests often remark that the photos just don't fully convey the beauty of our Kauai vacation properties.  Each Jean & Abbott property is selectively chosen with a keen eye for quality—and unwavering high standards—which have earned Jean & Abbott Properties a reputation as one of Kauai's most reputable travel agency.  All properties are of extraordinary quality, ambiance and location, featuring reliable housekeeping, maintenance, useful and plentiful amenities and attractive decor. Properties are owned or managed by dependable and cooperative sources and agencies who also care about your enjoyment and who work together with Jean & Abbott Properties  to ensure an exceptional value and the perfect property for your needs.   Click here to view the large selection of Kauai Vacation Rentals.
" From the views to the silverware, every detail is important! We represent vacation rentals that I would want my own family to stay in. Our guests deserve no less. " – Shelah Abubo
Caring for the Aina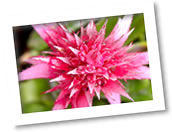 Because we care about the 'Aina (land) and we cherish the planet, Jean & Abbott Properties is a Green Company.  We are actively focusing on ways we can contribute to making our beloved Island and the world a greener, cleaner place for our children and future generations!  Learn what Jean & Abbott does to reduce, reuse and recycle.
Our Guests Say…
"Shelah's recommendations are priceless; she knows her stuff. "
– Jill and Dave T., Carmel, CA

"Exceptional personal services. You and your team should be commended."
– S. Burns, Sun Valley, ID

"We loved our rental. Everything was great and the accommodations were perfect. "
– Jenni and Ted M, Rancho Santa Fe, CA

"Shelah knows Kauai! Her knowledge was invaluable. "
– Robin S., Portland, OR

"Not only are you a true professional, but you have become a remarkable friend! "
– Rob Daly Family, San Diego, CA
Kauai Vacation Blog
Be sure to check out the Jean & Abbott Properties Kauai Vacation Blog for local insight on the best things to do while visiting Kauai as well as features highlighting the Hawaiian culture.  You'll find suggestions on where to dine and shop, what to do, how to get there and local events and happenings and much more.
Save