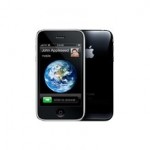 Ok, so here it is… A must for all iPhone and iPad Kauai Travelers, the 'FREE KAUAI' App! What is it? Where do you get? Why is it a 'must have'? Ok, it is a app for all you iPhone and iPad users (smart people… Love our Apples!!) that gives you the total low-down & awesome money saving tips on Kauai Activities, Kauai Hot Shops, Kauai Restaurants & Luaus… and much, much more. Where do you get it, of course the one and only iTunes store, oh and did I mention this handy little tool comes at the bargain price of 99 cents!
Tags: kauai activities, kauai app, kauai info, Kauai Shopping
Author
| Shelah Jean Abubo
Shelah Abubo
is the owner of Jean & Abbott Properties a Kauai based rental agency specializing in luxury
Kauai Vacation Rentals
. Born & raised on Kauai, Shelah knows the Island intimately and has found her passion in sharing her knowledge and expertise with island travelers and guests.